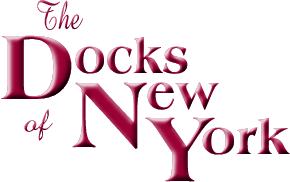 (1928)
Scenes from the movie
Bill and the other stokers prepare for a night on the town.

Lou is surprised to see her husband, Andy, return after an unexplained absence of three years.

Lou takes care of Mae after Bill rescued her from drowning.

Mae: "Dry up before you catch cold."

Bill: "Would you care?"

Mae: "I might."

Bill knocks Andy down after he tries to move in on Mae. Lou has to break the two of them up.

Bill and Mae kiss after being married by Hymn-Book Harry, who looks on with disapproval.

The next morning, Bill leaves some money on the table before heading back to his ship.

After Bill leaves, Andy tries to force his attentions on Mae.

The police question Mae about the shooting of Andy.

Before Bill leaves again for the ship, Mae repairs his torn shirt pocket.

As Bill is taken to jail, he asks Mae to wait for him. She replies, "I guess I'd wait forever."
---
Synopsis
- Commentary
---
Return to "Docks of New York" page