"silent movies" "silent film" "silent era"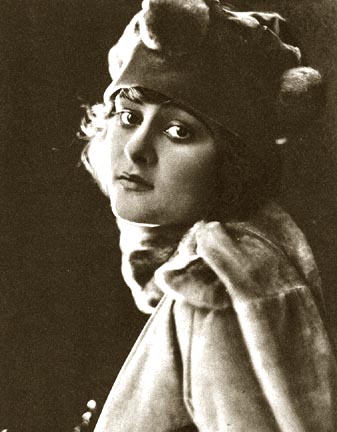 Sylvia Breamer
(sometimes spelled "Bremer")
Selected films of this star available for viewing:
The Pinch Hitter (1917)
The Narrow Trail (1917)
Up in Mabel's Room (1926)
Sylvia Breamer was born in Australia June 9, 1903. Her father was an officer in the British navy. Her father died while she was still young, and she went to live with an aunt on a sheep farm in Australia. One source mentions that her mother was vehemently opposed to her daughter becoming an actress, but there is no mention of her mother's whereabouts at this time. When a traveling show came to town, she was so enamored with the troupe, she left the town with them. Not satisfied with the parts she was given, she joined a company of barnstormers in Sydney who were on their way to do a tour of New Zealand. She advanced as an actress appearing on the stage in Sydney and Melbourne. Feeling that she had done all she could in Australia, she decided to head for New York. Using all the money she had, she made it to the big city. "I arrived at Grand Central Station with less money, I guess, than the average commuter brings to town for his lunch. I had no idea of the value of American money, but I did know that four dollars a day for one small room was rather more than I could afford. But I was confident of getting work, so I began to look around." After months of fruitless searching for a job and surviving only because of a sympathetic landlady, she was finally given a part by producer William Brady in the stage production of "Major Barbara" starring Grace George. During the run of this play, she was given an invitation by Parker Reid to make a film test. She went to Fort Lee for the test and was offered a year's contract. The first feature film listed for her is William S. Hart's "The Cold Deck" in 1917 and starred with him once again that year in "The Narrow Trail." She starred with Charles Ray in "Sudden Jim" and "The Pinch Hitter" that same year, and her popularity continued to grow throughout the late 'teens an early twenties making 46 features between 1917 and 1926. It is not known why her career came to an end, but she is credited with only one more film appearance in an uncredited part in the 1936 film "Too Many Parents" starring Frances Farmer. She was very interested in spiritism and claimed to have had experiences that had made her a believer in "the world beyond." Breamer died in New York June 7, 1943, at age 40.